How to Link Pay to Performance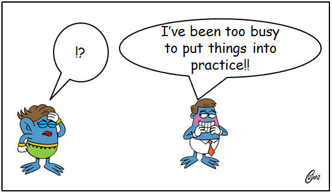 Not Everyone Has the Same Motivations
Through the deployment of the Talent Chaser Performance Appraisal and Task Action Planning Module, we generated loads of interesting and insightful data. In my blog post Should Pay be linked to Performance?,I mentioned that each employee will be either intrinsically or extrinsically motivated. When it comes to whether or not pay should be linked to performance, we discovered:
Intrinsically motivated employees thrive in situations where their performance is appraised regularlyregardless of whether or not their pay is linked to their performance.
Extrinsically motivated employees achieve higher performance ratings where their performance is appraised regularly and their pay is linked to their performance.
On the face of it, this implies that the effectiveness of linking pay to performance will be employee specific and dependent on whether or not they are intrinsically or extrinsically motivated. In what follows, I'll be showing you why this is NOT the case.
Job-Specific Issues
Some roles require high levels of creative thinking whereas others do not. When looking at the difference between Intrinsic Thinkers and Extrinsic Thinkers, in general, because they liaise more with others in problem solving situations, extrinsic thinkers develop stronger interpersonal skills. Extrinsic Thinkers are also more likely to be persistent and to remain well motivated in roles that require repetitive actions.
Extrinsic Thinkers respond more positively to training and once they have learned how to do something will be more likely to put that training into practice. Consistency, persistence, and getting on well with others are hallmarks of the Extrinsic Thinker. On the other hand, change-orientation and creativity are the hallmarks of the Intrinsic Thinker.
Not surprisingly therefore, Talent Chaser's adaptive screening technology is more likely to select Extrinsic Thinkers for roles where consistency, persistence, and getting on well with others are important and Intrinsic Thinkers for roles where change-orientation and creativity are required.
The Motivational Cycle
We each learn through practice and how this impacts our motivation. I described two rules:
(1)  We all like doing things we can do well.
(2)  We don't like having to do things we can't do well.
Provided we place people in roles where they have the capacity to perform well, they will be likely to be well motivated in those roles.
Motivational Priorities
Everyone is motivated by a combination of both intrinsic and extrinsic motivational factors. Employees who are classified as extrinsically motivated have extrinsic motivational factors higher on their list of motivational priorities. Intrinsically motivated employees, on the other hand, have intrinsic motivational factors higher on their list of motivational priorities.
Each employee's motivational state will depend on whether their motivational priorities are satisfied or frustrated. Provided we put employees in the right roles, their motivational priorities will primarily impact whether, in practice, they will actually be well motivated.
This is where linking pay to performance comes in. Money is a significant extrinsic motivational factor. Some people place it higher on their list of motivational priorities than others, so linking pay to performance has the potential to improve the motivation of all employees but will have a greater influence on only some employees.
Theory and Practice
Through the deployment of Talent Chaser, we have learned that there can be a large difference between the way in which each role is defined in theory and what actually happens in practice. It turns out that by using an evidence-based approach to both recruitment and management development it is possible to identify the true demands of each role and the employee personality types, thinking styles, and motivational priorities likely to result in the retention of staff capable of achieving high performance ratings.
We have also learned that, while linking pay to performance can help motivate all employees regardless of their motivational priorities, putting people in the right jobs yields a much higher return. When it comes to both employee motivations and the effectiveness of employee retention strategies, there is no better strategy than making sure that the right people are placed in the right roles.
Watch our video to learn how evidence-based recruitment helps with the recruitment of the right people for the right jobs based on employees' motivational styles and improve your employee retention and performance drastically over time.