Hiring and Firing Mistakes: The "Last Minute" Syndrome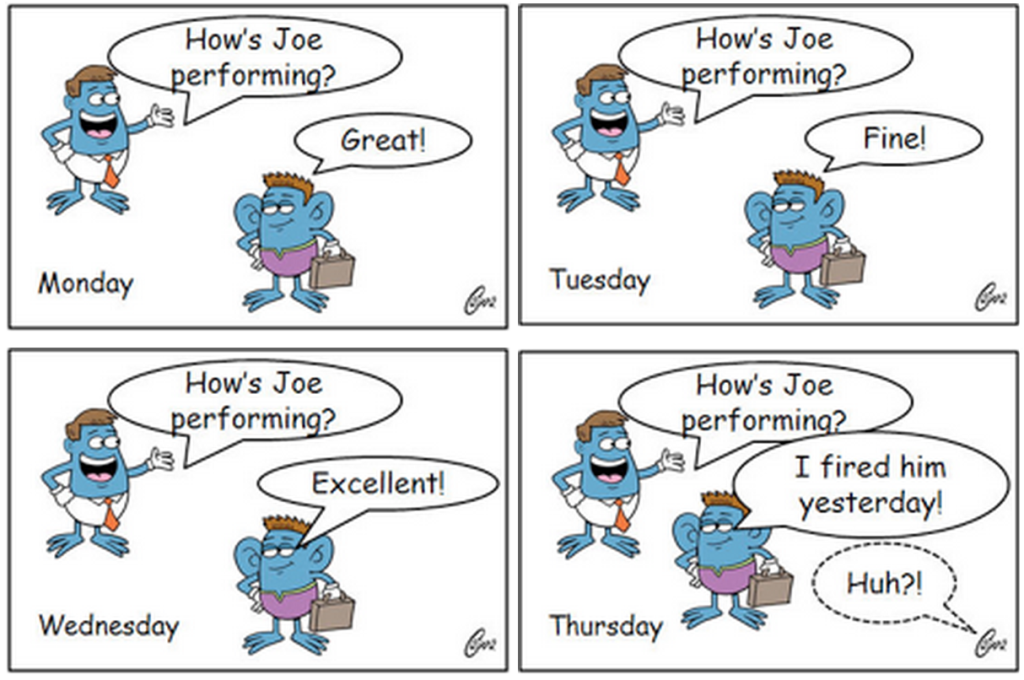 Management Inconsistency Can Lead to Employee Turnover
Through the deployment of an evidence-based approach to both recruitment and management development, it has become clear that inconsistency in the way in which employees are managed can lead to increased employee turnover rates. The consent is that:
Employees need to know that they are being treated consistently in comparison to the way coworkers are being treated over time.
This is particularly true within teams where supervisor favoritism can demotivate other team members causing them to seek employment elsewhere. It is also important that different functions within the organization perceive that they are being treated fairly in comparison with each other. Employees readily accept that more senior executives receive higher levels of pay but when one group gets certain benefits that are held back from others, employee retention rates can suffer.
Being treated consistently over time is important, since uncertainty leads to retention issues.In particular, employees need to experience consistent performance rewards and punishments.
Mangers are Human
In an ideal world, hire and fire decisions would all be made on the basis of a logical analysis of an employee's performance. In practice however, a number of issues get in the way:
In many jobs, the evaluation of performance is entirely subjective. When this is the case, the relationship between the supervisor and their direct report can influence the result.
Supervisors aren't always fair in the way they manage their direct reports. Many play the blame game.
Some managers take the credit for good outcomes and pass responsibility for poor outcomes downstream wherever possible.
Data collected through the deployment of Talent Chaser indicates that many employee appraisal ratings, as a result of these types of problems, can be suspect.
In the alternative, some managers put off confronting performance issues. Typical reasons for this are:
The desire to avoid confrontation.
The hope that an issue will go away without the need for intervention.
Uncertainty over how to handle the situation.
The "Last-Minute" Syndrome
One consequence of these issues is the "Last-Minute" syndrome in which a manager who has previously indicated satisfaction with a direct report suddenly decides that the individual's employment should be terminated. This type of behavior is the bane of HR departments who then have to handle the resulting consequences, including wrongful dismissal suits.
Talent Chaser data reveals that organizations where the Last-Minute syndrome is prevalent also frequently suffer from poor employee retention rates and a diverse range of other management issues. In contrast, a look at the contact center industry reveals that where a fair and objective way can be found to measure performance then performance appraisals can be successfully used to measure and manage a wide variety of key performance issues. Because such organizations have a fair and rational basis to support each decision to terminate the employment of an individual, they experience little or no adverse knock-on consequences such as the Last-Minute syndrome.
During a survey of 11,000 contact centers that we carried out recently in cooperation with Benchmark Portal, we found that where performance appraisals are based on accurate objective information, organizations find that the completion of regular appraisals yields significant benefits to the organization as shown in the bar chart below.
Thinking Style Influences on Performance Appraisals
Based on data collected through the deployment of Talent Chaser, we have also found that both thinking styles and individual employee motivational priorities can influence the efficacy of the appraisal process.
Intrinsic Thinkers
It turns out that, for the most part, intrinsic thinkers are much less likely to approach their supervisors for help in problem solving situations. Intrinsic thinkers need less help with their problems but also have poorer communication skills generally. By scrutinizing appraisal documentation, we have discovered that this behavior causes supervisors to be less aware of what their intrinsic thinking subordinates are working on. This can lead to the building up of significant differences between what the supervisor wants and what is actually happening. Not surprisingly, intrinsic thinkers often find themselves the subject of the Last-Minute syndrome as a result.
Extrinsic Thinkers
Extrinsic thinkers, on the other hand, tend to reach out for help much more often. One result of this is that supervisors are typically much more aware of what their extrinsic thinking direct reports are doing and the Last-Minute syndrome plays a much lesser role in the way in which such thinkers are managed.
Motivational Priority Influences on Performance Appraisals
It also turns out that motivational priority differences between supervisors and their direct reports can exacerbate the pervasiveness of the Last-Minute syndrome.
Intrinsic Motivations
When an employee is intrinsically motivated, they are typically more self-sufficient and less influenced by their manager. The Last-Minute syndrome is more prevalent where the supervisor is an extrinsic thinker. Such managers can become quickly demotivated when kept out of the loop. This can adversely impact their relationship with subordinates and the way in which they appraise them.
Extrinsic Motivations
When an employee is extrinsically motivated, they typically respond better when given praise for good work. Such employees are also more positively motivated by rewards such as status and money. It turns out that if these rewards are consistently unavailable, extrinsically-motivated employees can become demotivated and the quality of their work can suffer.
The Power of Regular Performance Appraisals
It turns out that many of the problems related to the accuracy of the appraisal process can be eliminated by regular performance appraisals. Over 50% of contact centers complete appraisals at least quarterly. Frequent measurement of performance not only ensures that managers remain cognizant of new problems but also have time to intervene before these get out of hand. Additionally, over time, the process becomes more performance focused and less influenced by the supervisor-subordinate relationship.
To read more about the way in which repeat measurements can form the basis for accurate appraisals, please see my blog post Employee Retention Strategies: What is Performance Profiling?
The adoption of regular performance appraisals, when linked to an evidence-based recruitment program, can make both the Last-Minute syndrome and employee retention issues things of the past.