Employee Retention Strategies: The Performance Appraisal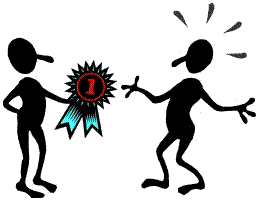 Performance appraisal (otherwise known as performance measurement) was originally based on the idea that managers would benefit by using a systematic process to involve their direct reports in the improvement of organizational effectiveness and the accomplishment of organizational mission and goals.
The first industrial performance systems were introduced into engineering companies as a way to measure work content and reward employees for improving productivity.
Subsequently, it evolved into a structured way for managers to rate performance, often as part of the salary review processes. In recent times, using performance appraisal in this way has fallen into disrepute so much so that many organizations now view the concept as a waste of time.
Performance Appraisal: If you don't measure, you can't manage!
Done properly, performance appraisal should include:
Planning work
Setting expectations
Regularly rating performance
Performance Appraisals should take place within a management environment where:
Performance is continually monitored
The employee's capacity to perform is continually developed
Employees are held accountable
Good performance is rewarded
Poor performance is confronted
The Key Elements of the Seven Step Appraisal Process
Great leaders use performance appraisal as part of a process in which they repeat a series of seven steps. It turns out that if you appoint people who want to perform well, they will thrive in an environment where their performance is regularly monitored and where they are both rewarded for good performance and held to account for any lapses.
As I will be describing in this series of blogs, when Performance Profiling and Performance Appraisal are used together, an evidence-based approach to both recruitment and management development can be put in place and used as the basis of an effective employee retention program.
1. Planning
Planning sets performance expectations and goals for groups and individuals toward achieving organizational objectives. Getting employees involved in the planning process will help them understand what, why, and how things need to be done in your organization.
2. Monitoring
Monitoring involves regularly measuring performance and providing ongoing feedback to employees and work groups on their progress towards goals.
3. Developing

Developing involves capacity building through training, giving assignments that introduce new skills or increased responsibility, and improving operational processes and other methodologies.
Performance appraisal provides an opportunity to identify developmental needs. During planning and monitoring of work, performance issues can be identified and addressed.
4. Rating
Rating can also be helpful for looking at and comparing performance over time or among various employees. Organizations need to know who their best performers are.
5. Rewarding
Good performance should be a natural part of employees' day-to-day experience. Performance appraisal sessions create a great opportunity to acknowledge and praise good performance.
6. Revolving Door
Performance appraisal has the potential to improve the performance of any organization. Frequently however, such initiatives don't succeed because organizations fail to face up to poor performance issues. All too often managers are of the view that giving their direct reports high performance ratings will motivate them. The fact is that some employees want to perform well and some are indifferent. Experience with performance appraisal, when part of an evidence-based approach to management development, suggests that employees who want to perform well are motivated by any process that shows them where they can improve. On the other hand, those who are indifferent respond negatively.
Where people consistently fail to perform, the efficacy of the entire performance appraisal process can be put at risk unless they are removed from the organization.
While this series of blog posts is primarily focused on Performance Profiling and its role within an evidence-based approach to both recruitment and management development, I will be referring to related performance appraisal issues from time to time. There is however another series of blog posts, primarily focused on performance appraisal, that can be accessed through this website. Reading both series will give you an in-depth understanding that will help you reduce employee turnover rates within your organization.
Has your organization been using Performance Appraisals?
We would love to hear from you and welcome comments below.
Please don't forget to Like, Share, Tweet, Google+, and Pin my post. Thanks!
Learn more about Talent Chaser's Performance Appraisal module and start improving your organizations employee retention rates.